I would like to take this opportunity to thank you and the Indodrill team for the excellent performance during the recent diamond drilling program conducted between September 2017 and March 2018 at Nasantra Resources' Awak Mas Gold Project in southern Sulawesi.
Not only was the +10,000-metre program conducted safely but also without incident or significant delay. There were no technical or personal issues that your on-site team couldn't handle efficiently and promptly and over the 6-month duration with up to three rigs drilling, the program was not only technically successful but a great example of professionalism and can-do attitude.
We look forward to working with your team in future operations at Awak Mas and within Asia Pacific.
In my position as Geology Manager, Exploration at the Tujuk Bukit Copper-Gold project in East Java, I have worked for the last 12 months very closely with Indodrill on planning and executing all aspects of drilling on site.
During this time the Company has requested various rigs for range of drilling types including exploration, resource definition, geotechnical, and deep directional diamond drilling and at all times Indodrill were able to provide suitable equipment and rigs with well experienced drillers and supervisors.
Indodrill's overall performance in the areas of safety, reliability, support, flexibility, and technical capability are top-class and I would not hesitate to recommend their diamond drilling capabilities.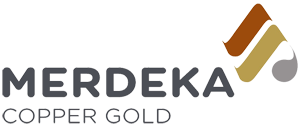 PT Indodrill Indonesia has been drilling on the Toka Tindung COW area away from the mine area, since September 2016 when they were engaged to provide 3 man-portable Diamond rigs for our Regional drilling program. Initially for a 10,000m(12mth) contract.
Subsequently the Contract was extended and an additional 3 man-portable Diamond rigs were added in September 2017 for approximately 30,000m to be drilled in 2017-2018.
To date Indodrill have competed 26,000 meters of diamond core since September 2016 utilising 5 ID350 and 1x ID200 with PQ, HQ and NQ drilling to 350m depths. Core recovery and production rates have been good with no major issues encountered. Indodrill have well established drilling practices and have had minimal downtime due to breakdown. Supervision is of generally high standard which requires the minimal input from the geologists. Safety gas been good with some minor issues mainly relating to living and working in the local community.
The programs are such that are not in the Mine Area so are totally independent of the Mine. This has required Indodrill to establish logistical support and to work in with the local communities for rig crews and labour. Never an easy task but has been completed with minimum issues in connection with the Toka HR and Community Departments.
PT Indodrill Indonesia are a highly experienced and competent drilling company that will deliver a quality service at a reasonable price and most importantly safely.