Global Drilling's Indodrill Indonesia – Delivering for our long-term clients
On a recent visit to Tujuh Bukit Operations in East Java, Indonesia, our CEO Neil Grimes and General Manager Asia – Andrew Koch met with our valued client PT Bumi Suksesindo  and observed our team's drill rigs in action. At Tujuh Bukit, Indodrill currently have a total of 7 underground diamond drill rigs and 7 surface drill rigs operating. The pictures below show one of our Sandvik deep capacity DE150 underground diamond drill rigs in action, capable of HQ to 1,325m and NQ to 2,000m.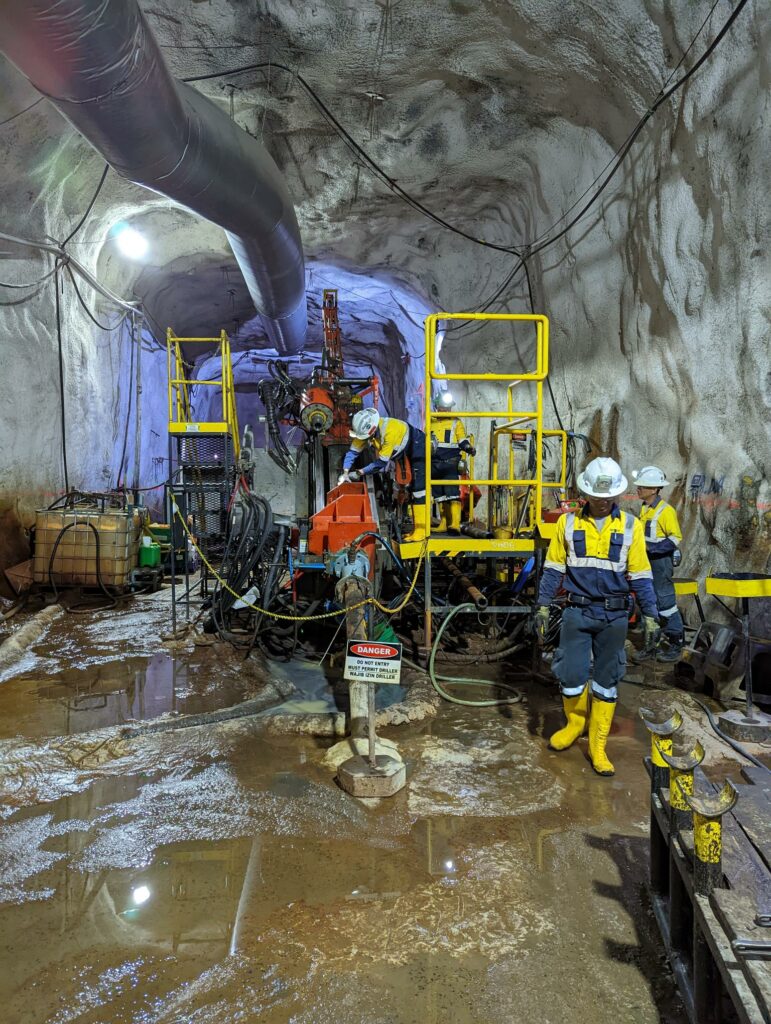 A big thanks to Indodrill Project Manager Jason Mccartin and the entire Indodrill team for the safe and professional operations at site.
Our promise is to perform every contract to the best of our ability and deliver quality services every day – Professional to the core.